24 Hour Emergency Service
With twenty-four hour emergency service Payless Towing trucks & employees are ready to take on your towing in any suburb in metropolitan Adelaide at anytime. Our team is accustomed to dealing quickly and efficiently with high-density calls during peak hour break-downs.
Payless Towing have been providing emergency towing services in Adelaide for over 10 years, 24 hours a day 7 days a week and will never let you down. So for all your bike or car towing needs just give me a call and pay less!
Call us on 0412 984 565 or 1800 778 143 for more information about the towing services we offer in Adelaide.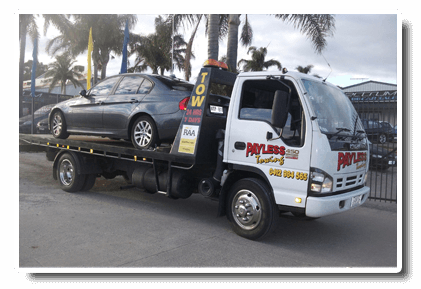 Car Towing
Payless Towing use reliable and secure car towing vehicles, and will get your car to your destination for repairs anywhere in Adelaide. If you've been in an accident and you're not confident that your car is still road-legal, calling us for professional vehicle movement might save it from further damage as well as ensuring the safety of you and your passengers.
Motorcycle Towing
Payless Towing provides 24hr roadside assistance for the safe and secure transportation of motorcycles with all duty of care and attention taken to ensure the safe pick up and delivery of your motorcycle. We are fully insured and offer our services to all bike riders, road bikes, dirt bikes, clubs, motorcycle dealers and insurance companies.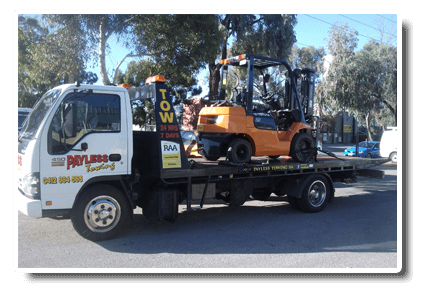 Machinery Towing
We can tow almost any type of Machinery (up to 3 tonne) – Transport of Forklifts, Bobcats and Small Earthmoving Equipment.